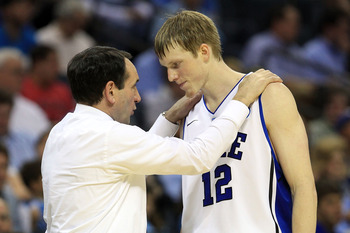 In the 2011 NBA draft, the New Jersey Nets may target Duke's Kyle Singler and other players who can have an immediate impact on the team.
Heading into the offseason, the Nets appear on the verge of becoming a playoff contender. Since the acquisition of Deron Williams, New Jersey is only one or two pieces away from being a dangerous team.
The draft may provide the Nets with the talent they need to get over the hump. The Nets own the 28th and 36th overall picks.
The Nets could look to trade up to draft a player with more upside, and they may even turn to some international players.
Here are 15 players the Nets should attempt to draft.
Note: I grouped together the international targets, possible slips, possible trade-ups and actual targets based on drafting position.