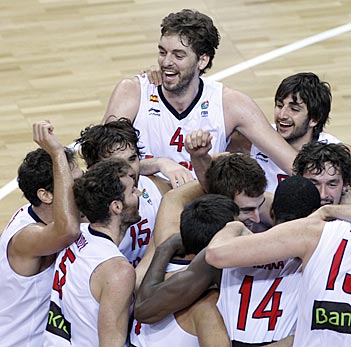 Juan Carlos Navarro stole the spotlight from what was supposed to be a big matchup between Pau Gasol and Tony Parker, leading Spain to its second successive European basketball championship.
Navarro scored 27 points to lead Spain to a 98-85 victory against France in the final on Sunday.
"This is a historic team," said Navarro, who is known in his homeland as "La Bomba" for his scoring ability. "We'll see what are the limits of this selection [of players]."
Gasol chipped in with a double-double, adding 17 points and 10 rebounds for Spain, which became the first repeat champion since
(Leer más)